July 2nd, 2008
NEW Hunterstown Monument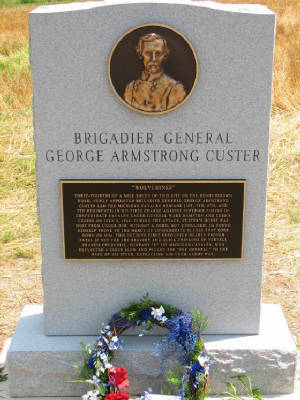 by Codori's Memorials in Gettysburg, PA
"Custer earns his star at Hunterstown"

Photographic artist, James O. Phelps,
Lexington, Va was on hand for the
mounument dedication on the
145th Anniversary of the
"Battle of Hunterstown" to
photo document this historic event.

The photo is being offered at a
special price on our website.

For More Information...

Please contact Hunterstown1863@aol.com
On The Hunterstown Road...
The Felty Farm ...in Need of Preservation!
"In great deeds something abides.
On great fields something stays.
Forms change and pass; bodies disappear...
But spirits linger....
And reverent men and women from afar,
and generations that...we know not of...
are drawn to see where...
great things were suffered and done for them..."

- Maj. Gen. Joshua Lawrence Chamberlain